Search Posts
Subscribe
Recent Posts
Categories
Friday, 31 March 2006
I've been working too hard....
Posted on 03/31/2006 12:19 PM by Rebecca Bynum
Comments
11 Aug 2012
Ahemad
Bhatnagar provides the fwloloing quote from the Ramayana: "Rama was born on the Navami tithi of Shukla Paksha of Chaitra masa (9th day of the increasing phase of the moon in the lunar month of Chaitra). At that time, the nakshatra was Punarvasu, and Sun, Mars, Saturn, Jupiter and Venus were in Aries, Capricorn, Libra, Cancer and Pisces respectively. Lagna was Cancer and Jupiter & Moon were shining together. — Ramayana 1.18.8,9The conditions can be summarized as follows, according to Bhatnagar:1. Sun in Aries2. Saturn in Libra3. Jupiter in Cancer4. Venus in Pisces5. Mars in Capricorn6. Lunar month of Chaitra7. 9th day after New Moon (Navami Tithi, Shukla Paksh)8. Moon near Punarvasu Nakshatra (Pollux star in Gemini constellation)9. Cancer as Lagna (Cancer constellation rising in the east)10. Jupiter above the horizonAccording to the Planetarium software, it provides the fwloloing date: Sri Rama Navami 10th January 5114 BCE Birth Day of Rama, Observation at 12.30 p.m.Bhatnagar continues: "By using a powerful planetarium software, I found that the planetary positions mentioned in Ramayana for the date of birth of Lord Ram had occurred in the sky at around 12.30 p.m. of 10th January 5114 BC. It was the ninth day of the Shukla Paksh of Chaitra month too. Moving forward, after 25 years of the birth of Lord Ram, the position of planets in the sky tallies with their description in Ramayana. Again, on the amavasya (new moon) of the 10th month of the 13th year of exile the solar eclipse had indeed occurred and the particular arrangement of planets in the sky was visible. ( Date comes to 7th October, 5077 BC). Even the occurrence of subsequent two eclipses also tally with the respective description in Valmiki Ramayana. (Date of Hanuman's meeting Sita at Lanka was 12th September, 5076 BC). In this manner the entire sequence of the planetary positions gets verified and all the dates can be precisely determined."
31 Mar 2006
Marisol Seibold
You think you've got it bad...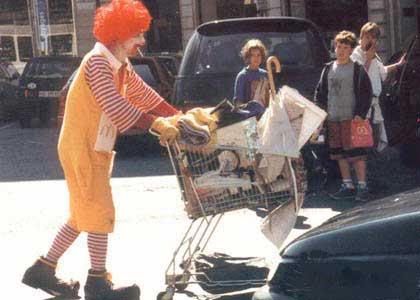 31 Mar 2006
Mary Jackson
LOL!! So what's my excuse??